Indialantic Town Hall and Police are Corrupt!
This page is my own story. The subsequent pages are what I discovered after this and the atrocities waged against myself and others as a result of exposing these wrongdoings to the public. 
The Police, Mayor Berkman, Town Manager Michael Casey, and Building Official Clifford Stokes are abusive and corrupt, and use their positions to intimidate and target individuals rather than interpret the Town Code for the benefit of the community.  The rest of the town council, the town attorney, and town staff apparently support their activities and support their behavior.  Below is a depiction of my own experience, but I have talked to many residents of Indialantic that have had the same or even worse experience. One gentleman described his situation as elder abuse.  There is no common sense leadership in Indialantic, rather there are a few in Town Hall that think they can do whatever they want and everyone else have to do what they say.  That is not how this works. They work for us, we don't work for them. 
It is time we take our quiet little surf town back from these tyrants! 
Notice how the dates and frequency of events of harassment and intimidation increases as I was pushing back about the Code violations that the Mayor is guilty of and as the Town hearing dates elapsed. Mike Casey and the mayor conspired to falsify town records to shield the mayor from the same exact violation they are persecuting me for. I had multiple attorneys and a court reporter and have transcripts of all city interactions at Town Hall.
IF YOU HAVE ANYTHING TO ADD TO THIS, PEASE CONTACT ME AT – [email protected]
Police – 6/9/2020 – First Incident
My ex-wife called the police and falsely claimed I was abusing my son. The Indialantic police came to my house and removed my child without my knowledge or consent.  I returned to my home and asked where my child was and they said he was not in my home as my parenting agreement mandated. I asked to speak to my son, and Officer Beal and Officer Parrish told me no. I stated, well then this is a civil matter and I will take it up with my attorneys and the court and told the police to leave my property. I turned to walk into my house and they assaulted me and shoved me into my house as I objected. The police tried to fabricate evidence, took pictures of my child at the Indialantic police station and send a false Domestic Violence charge to the district attorney and DCF was alerted. In turn, DCF and District Attorney both found no evidence of any crime or wrong-doing and determined I was just being a good father.  I filed a formal complaint against the Indialantic officers involved, and it was determined Officer Beal did indeed violate my civil rights.
ATTORNEY NOTES:
This was a violation of the resident's rights pursuant to the Fourth Amendment to the US Constitution, as well as their right to privacy pursuant to Article 1, Section 12 of the Florida Constitution.  Specifically, despite repeated demands to Officer Beal to not enter his home, Officer Beal forced his way into the home and remained there in objective defiance of resident's demands for him to leave.  Chief of Police Michael A. Connor found that Officer Beal's actions violated department policy.  The residents contend that this resulted in a number of additional incidents which were retaliation against the residents for this action against Officer Beal.
Click on the below link to see the IPD internal affairs investigation results.
IF YOU HAVE ANYTHING TO ADD TO THIS, PEASE CONTACT ME AT – [email protected]
Town Hall Deception- 2/10/2021 – Second Incident
The second incident occurred on February 10 and 11, 2021, at a Code Enforcement Board hearing brought against the residents, in CEB Case Number 21-003.  At that hearing the Town of Indialantic had charged the residents with a violation of Section 2-5 of the Code of Ordinances because a shed had been placed on her property immediately adjacent to a fence.  The residents produced evidence that a large number of other individuals had violated the same code by having a shed placed immediately adjacent to a fence, but these individuals were not brought before the Board on a code violation for their failure to have permission to install a shed.  In particular, the residents produced photographic evidence that the mayor, Dave Berkman, had a shed that violated the same code, yet Mayor Berkman was permitted to keep his shed without the need for a permit.  After that hearing, the Board informed the residents that they could apply for a variance.  On May 7, 2021, the residents paid the $500.00 fee for a variance.  On March 5, 2021, Dave Berkman announced on the social media platform known as "Nextdoor" that the Town of Indialantic never approved variances. (See below) Clearly the invitation to pay for a variance was merely a ruse to collect a fee from the residents as on June 9, 2021, the variance application was denied.  

Of the $500 that was paid to the Town of Indialantic for the variance application, $436.59 went to Town Attorney Paul Gougelman. (see below) Town Attorney Gougelman was the person who suggested that I apply for a variance at the Code Enforcement hearing on February 11, 2021, which was ultimately denied. THIS IS WHAT CORRUPTION LOOKS LIKE!!!

No floating foundation (Rubbermaid type shed, not attached to the ground) shed permit has ever been issued in the last 16 years of records on file or EVER from our research. ONLY sheds with fixed foundations and framing with roofs that are attached to the ground have been issued permits.  The residents floating foundation shed is the first floating foundation shed that has EVER been considered a code violation prior to receiving the code violation notice about the shed in 2020 in retaliation for the police incident.  See all permits the Town of Indialantic has issued from 2004 until 2020 in the link below.  Search the word shed and you will see how little shed permits are even issued, Again, only on fixed foundation sheds (attached to the ground) have been issued permits.
2004 – 2020 Permit List – All Permits Issued
THIS IS WHAT TARGETED ENFRORCMENT/BUILDING OFFICIAL HARASSMENT LOOKS LIKE!!!!
IF YOU HAVE ANYTHING TO ADD TO THIS, PEASE CONTACT ME AT – [email protected]
Town Hall Deception – 6/23/2021 – Third Incident
The third incident occurred on June 23, 2021, when Michael Casey, a Town of Indialantic employee, told the resident via email, that the Town of Indialantic reviewed his dated aerial photographs of Dave Berkman's home and that the floating foundation shed on Dave Berkman's property had been there for more than ten years, resulting in that shed being grandfathered in and not subject to a code violation. (See below) However, that was a false statement designed to distract the residents from the truth of the matter.  On July 6, 2021, George Mascellino, a business records custodian with the Brevard County Property Appraiser, produced a business records certification with photographic evidence demonstrating that Dave Berkman's shed was not on his property as of September 2017, but was on his property as of March, 2018.  (See also below).  The clear impart is that the Town of Indialantic has given special dispensation to Dave Berkman by fabricating evidence to make it appear he has not violated Section 2-5 of the Code of Ordinances.  This is a violation of the residents right to equal protection under the law pursuant to the US Constitution, Amendment 14.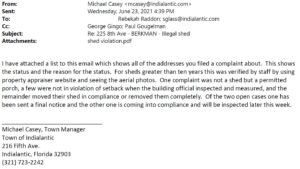 Berkman – September 2017 NO SHED
Berkman – March 2018 WITH SHED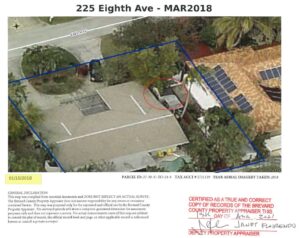 My thought in regards to the shed is now and has always been……
If the mayor can have a shed in his side yard along his fence then so can I.  Right now, they are forcing me to take my shed down or face fines, but the Mayor doesn't have to remove his shed or face any consequences. 
BECAUSE THIS TOWN AND ITS LEADERSHIP ARE CORRUPT!!
UPDATE!!!
Since I presented the evidence above, they were forced to cite Berkman for his shed. This is evidence that Corrupt Berkman and Corrupt Town Manager originally lied and conspired to falsified Town records in an attempt to abuse their authority to allow Berkman to keep his shed and require me to remove my shed.
To avoid a $250 daily fine, I was forced to take down my shed to which I complied.  Berkman's shed is still there and has not been removed.   My lovely trailer is going to replace it.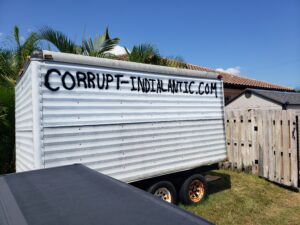 You can see the shed I removed behind the trailer.
IF YOU HAVE ANYTHING TO ADD TO THIS, PEASE CONTACT ME AT – [email protected]
Abusive Berkman – 7/3/2021 – Fourth Incident
The fourth incident occurred on July 3, 2021, when Dave Berkman publicly ostracized the residents using "reply all" on the mayor's official Indialantic email address where Dave Berkman was very abusive to the resident when he complained about a trailer violation by the Mayor Dave Berkman.  The same violation the resident has received many letters about. (See below)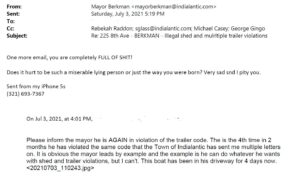 IF YOU HAVE ANYTHING TO ADD TO THIS, PEASE CONTACT ME AT – [email protected]
Abusive Berkman – 7/3/2021 – Fifth Incident
The fifth incident occurred on July 7, 2021, when Dave Berkman publicly ostracized the residents, again using the social media platform "Nextdoor", for having cut his grass and leaving clippings in the street. That was another untrue statement because he had not yet completed the tasks involved with cutting the lawn and had not yet blown off the street and walkways. That was an untrue statement as confirmed by the resident's neighbor, who responded in the "Nextdoor" platform stating "Just an fyi, this neighbor did not leave this mess in the street. He was doing his yard this morning and when we returned home this afternoon it was all cleaned up. Lives across the street and never leaves a mess".  Dave Berkman also claimed in his post that he had spoken to the resident about the clippings and the resident told him to "F*-off", however Mr. Berkman and the resident had never had a conversation about that event.  (See below) The mayor merely used this as an opportunity to bad-mouth the resident.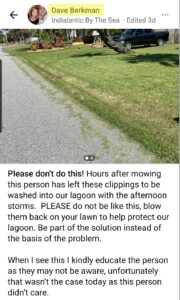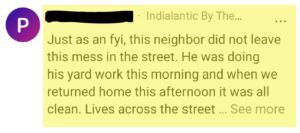 IF YOU HAVE ANYTHING TO ADD TO THIS, PEASE CONTACT ME AT – [email protected]
Abusive Berkman – 7/14-15/2021 – Multiple Incidents
Multiple incidents occurred on Saturday Aug 14 and 15thth – Saturday the 14th, the mayor again rode his bike in front of the resident's house with his phone out apparently shooting video while he is just trying to cut his lawn. Security camera caught the episode, at the end of the video below the mayor can be seen flipping me off and  heard yelling
"Why don't you go beat your kid – CHILD ABUSE". 
This is an obvious reference to the police incident that started this whole retaliation cycle and was proven to be false by the District Attorney and DCF. The police must have shared details of this incident with the Mayor, which he used to harass us. My young child heard him yell this horrible outburst.  My 11 year old daughter heard him say this and asked me "Daddy, why is he calling you  a child abuser?"  This broke my heart.
7/14/2021
Many, many, other times, the mayor has been riding his bike in front of my house throughout the weekend with his phone cameras pointed in the direction of the house and stalking us. Also the Police, and even the fire department comes to my house to harass me, just to tell me I'm doing nothing wrong. 
7/14/2021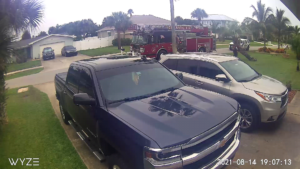 7/15/2021 – Mayor once again stalking us, taking video of us in front of our house with his phone.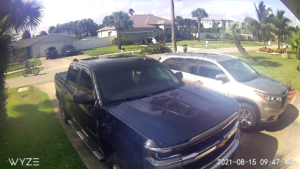 There are many more incidents that my cameras captured and I have been told by some of my neighbors that the mayor quizzes them on me and my family trying to harvest information from them.
IF YOU HAVE ANYTHING TO ADD TO THIS, PEASE CONTACT ME AT – [email protected]
There is currently a Police Report investigating Berkman for Stalking and Harassment Filed 8/21/2021 after the drone incident described below.
Abusive Berkman – 7/17/2021 – Seventh Incident
The sixth incident occurred on July 17, 2021, when the resident was again cutting his lawn and was blowing the grass off the street when mayor Dave Berkman drove his pickup truck down the street in front of the residents home while he was blowing off the street and slammed on his brakes, confronting the resident and threating him with bodily injury causing the resident to fear for his safety.  (See video below)
7/17/2021 – 12:58PM
Two minutes after Mayor Berkman left the home on July 17, 2021, the police showed up to serve a notice from the city who were also confrontational. (See below)  We have asked them repeatedly to stop sending the police to our house, but harassments is their mode of operation.
7/17/2021 – 1:03PM (3 Minutes after the above video)
IF YOU HAVE ANYTHING TO ADD TO THIS, PEASE CONTACT ME AT – [email protected]
Abusive Berkman – 8/21/2021 – Drone
Saturday 8/21 There was a drone 15 ft above my head in my backyard and I followed it and it landed very near Berkman's house. I have children and now we are being filmed illegally from above by the Mayor or one of his buddies in my fenced in backyard.
IF YOU HAVE ANYTHING TO ADD TO THIS, PEASE CONTACT ME AT – [email protected]
Abusive Berkman – 8/31/2021 – Police visit
Tuesday 8/31 police show up my self and apparently I committed the heinous act of driving down my own street. I drove past Mayor Jerkman without engaging or interacting with him at a normal speed for a side street and He called 911 on me. His call to the police was that "He got scared" when I drove past him. The SGT and I had a good laugh about it, but the pattern of senseless harassment continues.
IF YOU HAVE ANYTHING TO ADD TO THIS, PEASE CONTACT ME AT – [email protected]
The Corruption in Indialantic has reached unbelievable proportions. It is time we take back our little surf town and stop being bullied by the police and Town Hall's so called leaders and find people that have and will use common sense to manage our town, This corruption is from the Mayor, the Town Council, and Town workers, elected and hired.
Please follow us at:
https://www.facebook.com/WeThePeople.IndialanticCorruption/